"Powered by Weka" Is Winning the AI Race with a Strong Partner Ecosystem
WekaIO Inc. July 25, 2020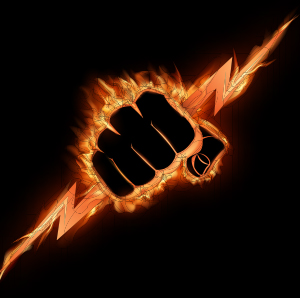 Co-authored by Ken Grohe, President & CRO, and Charla Bunton-Johnson, Global Director, Partners at WekaIO, innovators of the parallel file system
In the past year, companies have looked at different ways to utilize AI and machine learning to solve big problems—whether they're centered around COVID-19 science discoveries or adding intelligent efficiencies to our daily lives. There is not one single product on its own that is making the grade. Yet you could argue that NVIDIA is at the center of much of the AI and machine learning thought leadership.  Nevertheless, it's clear that a strong partner ecosystem takes many types of OEMs, solution providers, ISVs, and IHVs to come together as a solid and productive team that delivers results.
Stepping outside of the usual hardware solutions is an absolute must if we hope to make best use of the science and technology behind verticals, such as financial services measuring tick-trading through analytics, uncovering market trends and making economic predictions in this yoyo economy.  And we look toward life sciences, such as pharma and genomics to go deep and find the answers to solve the problems presented to the world with this pandemic.
What is the core foundation that helps to solve these big problems?  Of course, it's all about the data. But that is only a part of the story.  Crossing over to a modern accelerated infrastructure, powered by Weka, will give these critical workloads the momentum that is needed to get to the answers in hours instead of months or even years.
Validation and integration across OEMs, object storage, software, networking, CPUs, and GPUs drive key architectures such as these:
Current success stories about customers who are powered by Weka illustrate the need for using Weka Within™:
Speaking of power, key technologies that are powered by Weka provide dramatic results:
Most importantly, who will you look to for implementing and deploying your AI infrastructure? It's an easy answer, of course. A reseller partner with its own AI or proof of concept (POC) lab can help you win the AI race to innovation. You get the picture: powered by Weka. These AI innovation partners live and breathe POCs every day by measuring performance and validating integration to help their customers solve big problems across key industries. These partners could also offer AI-aa-S to give their customers choices about working on-premises, in a private cloud, or in the public cloud.
Win the race to AI innovation with a strong partner ecosystem powered by Weka, innovators of the parallel file system.  Contact Weka today to learn more about the WekaFS™ parallel file system.
Weka Partners with an AI Practice (inclusive but not limited to):
Additional resources:
POPULAR BLOGS FROM WekaIO Inc