Partners, meet your new super power
Next-generation workloads like AI, machine learning, and high-performance computing are transforming how customers store, process, and manage data. The WEKA X Partner Program delivers everything you need to conquer this unprecedented market opportunity.
The WEKA® Data Platform is the industry's only software-defined, hybrid cloud data platform solution that tames unstructured data and creates dynamic data pipelines so your customers can capitalize on next-gen workloads like AI, ML & HPC.
Expert Training & Enablement
Get an all-access pass to our WEKA Xpert and Xplorer training and certification programs and a robust library of sales enablement and education tools designed to empower your team and accelerate their success with WEKA.
Accelerated Deal Registration
Our WEKA X Deal Registration program helps you fast-track deals and close business faster while delivering predictable profitability with price protection, discounts, incentives, and more.
Exclusive Premier Benefits
WEKA X Premier Partners receive exclusive benefits, including a dedicated partner success team, marketing and demand-gen support to fuel new opportunities and supercharge your business with WEKA.
Join our WEKA X Partner Network
The WEKA X Partner Program simplifies and streamlines your path to profitability with three partner tiers to help you grow your business with WEKA.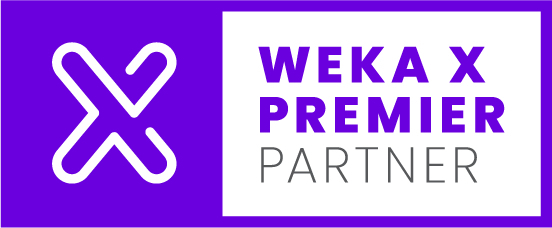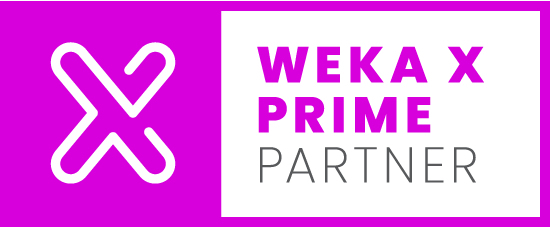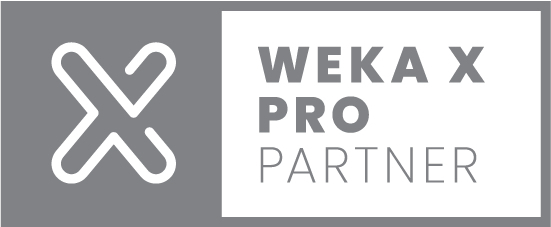 WEKA X simplifies and streamlines the path to partner profitability and success with best-in-class benefits.
Find a Reseller or Systems Integrator
Filter By

Filter By
"WEKA has brought significant competitive advantage to Red River's solutions portfolio. The WEKA Data Platform solution is helping us to deliver greater value to our commercial and federal government customers, in particular around AI and HPC in the cloud. We are excited to expand our partnership under the new WEKA X Partner Program, which provides simple, seamless training and a streamlined Go to Market motion that will reduce the barriers to sales and ensure our team can be successful."
"NEC is proud to be WEKA's 2022 EMEA Partner of the Year and a WEKA X Premiere partner. WEKA and their supportive team are a joy to work with, and the new WEKA X Partner Program is excellent. We look forward to partnering on many more joint customer projects!"