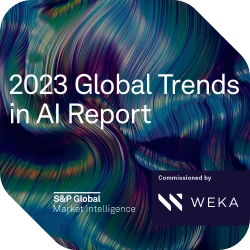 S&P 2023 Global Trends in AI
The WEKA® Data Platform delivers uncompromising speed, simplicity, scale, and sustainability
SPEED
SIMPLICITY
SCALE
SUSTAINABILITY
SPEED
Mindbending speed.
Deliver unbeatable file and object performance for your most demanding applications supporting high I/O, low latency, small files, and mixed workloads with no tuning.
SIMPLICITY
Seductive simplicity.
Eliminate the complexity and compromises of traditional data infrastructure with a single, easy-to-use data platform that eliminates storage silos across on-premises and the cloud.
SCALE
Infinite scale.
Scale your compute and storage independently and linearly on-premises or in the cloud to handle 10s of millions or even billions of files of all data types and data sizes.
SUSTAINABILITY
Effortless sustainability
Lower energy consumption and reduce the resulting carbon emissions by cutting data pipeline idle time, extending the usable life of your hardware, and moving workloads to the cloud.
Trusted by the world's leading enterprises and research organizations.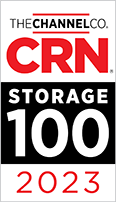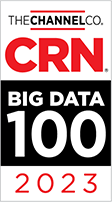 Start solving big problems.