Unlock innovation with a modern data management platform
Organizations are eliminating the complexity of legacy data storage infrastructure and building data pipelines on data management platforms. A data management platform is an integrated, end-to-end solution that provides holistic support for an organization's data management needs while supporting every step of the organization's data lifecycle – from ingest and pre-processing to analyzing, storage, and archiving. A true data management platform is designed to support both the structured and unstructured data a digital organization uses, regardless of whether the data is at the core, cloud, or edge. It is multi-tenant, multi-workload, multi-performant, and multi-location, all with a common management interface.

Data pipeline challenges
Putting Pipelines Into Operation is as Critical as Building Them
Key technical challenges to operationalizing data pipelines are how to efficiently fill them, how to easily integrate across systems, and how to manage rapid change.
Data Pipelines Are Complex and Require Tuning
Each step of a pipeline usually has a completely different IO profile for data, which can result in complexity, siloing of storage, and data stalls in the pipeline.
Workloads and Data Sprawl Across Disparate Systems
Data needs to be ingested from multiple sources and via multiple protocols. Today's data pipelines need to run on-premises, in the cloud, and between locations.
Infrastructure is Slow, Science Is Fast
Traditional infrastructure can take months to years to change, however, science changes much faster, and infrastructure needs to be able to adapt in days.
"Initial tests show that experiments can be run eight times faster with WEKA compared to local storage. Crucially, as these AI experiments are power intensive, the WEKA Data Platform can also reduce the energy requirements per experiment, thereby helping to lower their environmental impact."
Key Features of the WEKA Data Management Platform
Cloud Native, Datacenter Ready
Seamlessly run on-premises, in the cloud, and burst between locations
Faster than Local Storage
Accelerate large-scale data pipelines with reduced epoch times, the fastest inferencing, and the highest images/sec benchmarks
Supports Native NVIDIA GPUDirect Storage, POSIX, NFS, SMB, and S3 access to data – simultaneously
Metadata management matters
Your Data Pipeline has to be able to handle all types of data types and data sizes. With today's environments reaching 10s of millions or even billions of files, the metadata design of traditional enterprise storage can't keep up. The WEKA® Data Management Platform patented data layout and virtual metadata servers distribute and parallelize all metadata and data across the cluster for incredibly low latency and high performance no matter the file size or number.
Supported Hardware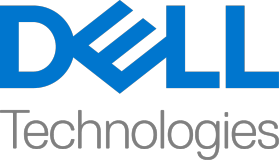 Resources
Dive a little deeper