Customers already taking GPU acceleration to the next level
Let WEKA unlock the power of your GPU Workloads
The WEKA Data Platform unlocks the full potential of your GPUs, matching your accelerated compute with accelerated data pipelines for accelerated outcomes.
WEKA's Data Platform for AI makes all data as fast as local, putting an end to copying and accelerating GPU workflows, increasing utilization, and reducing the complexity of having to copy data between storage systems
WEKA performs across all dimensions without the need for tuning or re-configuration, you can run any part of your pipeline on a single system, whether it requires massive IOPS with small reads and writes, or massive throughput and 10's to 100's of GB/sec
WEKA's Data Platform for AI was designed for the cloud but gives you the flexibility to deploy across core, edge or cloud. This gives you a consistent data platform across any environment, allowing you to burst from on-premises to the cloud as needed.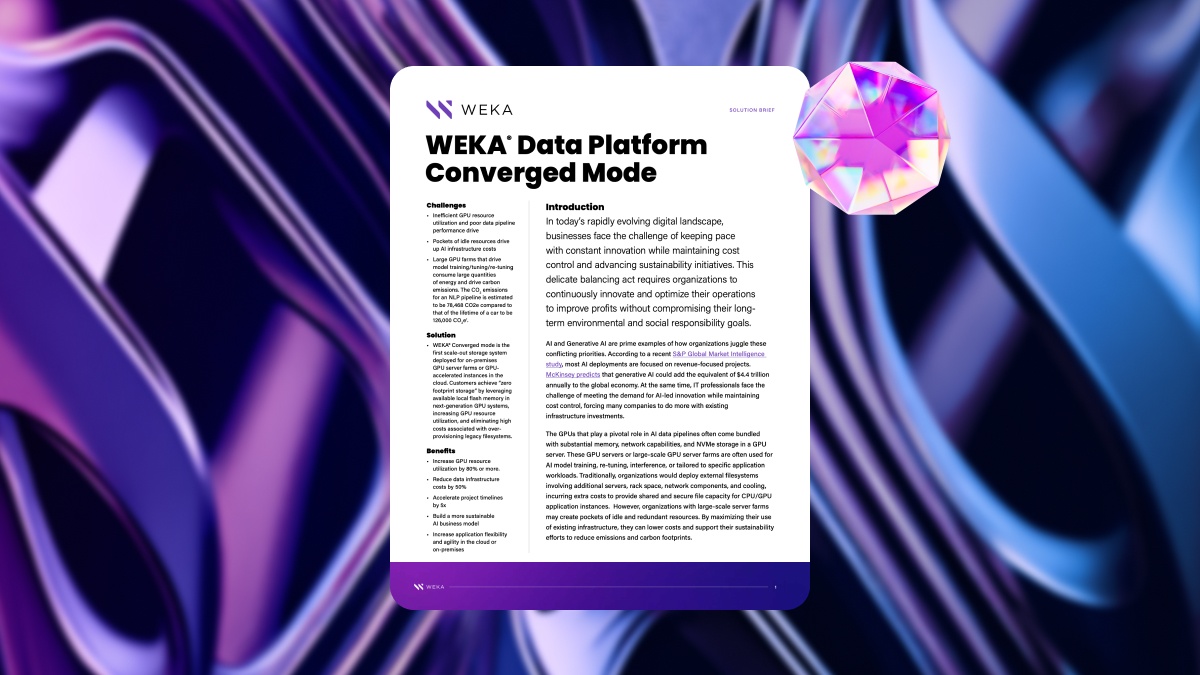 WEKA Converged Mode
A first scale-out storage system deployed for on-premises GPU server farms or GPU-accelerated instances in the cloud. Customers achieve "zero footprint storage" by leveraging available local flash memory in next-generation GPU systems, increasing GPU resource utilization, and eliminating high costs associated with over-provisioning legacy filesystems.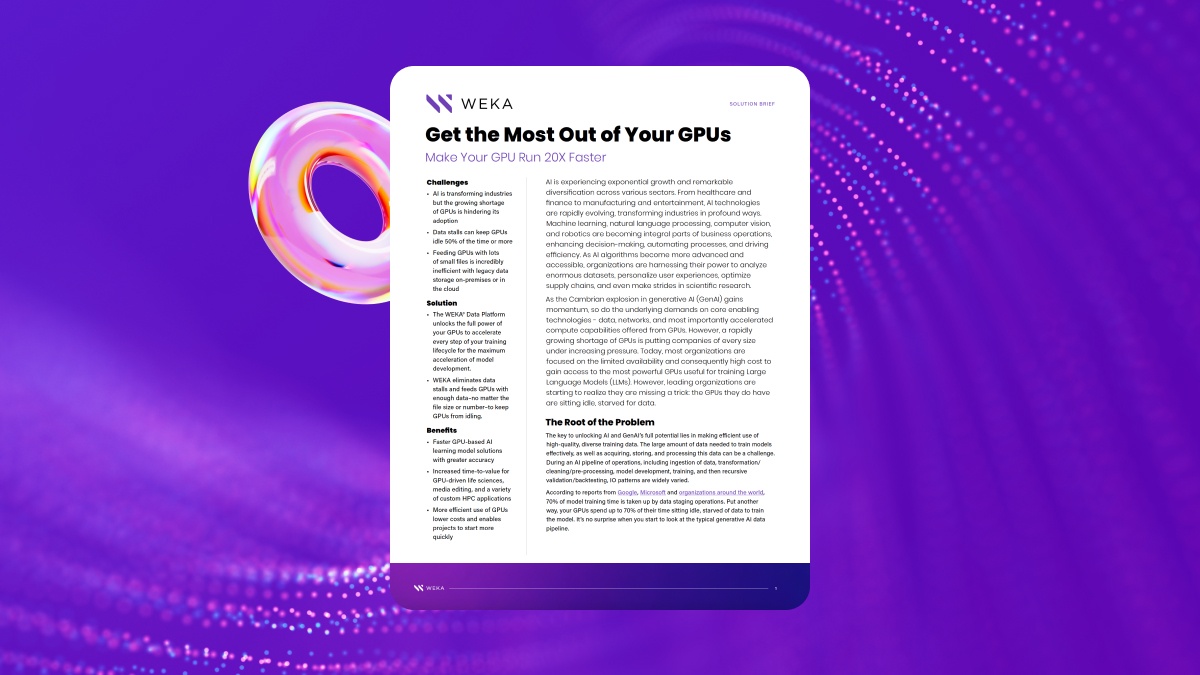 Get the Most Out of Your GPUs
AI is transforming industries but the growing shortage of GPUs is hindering its adoption. Data stalls can keep GPUs idle 50% of the time or more. Learn how WEKA eliminates data bottlenecks to drive full utilization of your GPUs and accelerate AI model training.