What's New in WEKA 4.1
Colin Gallagher. January 18, 2023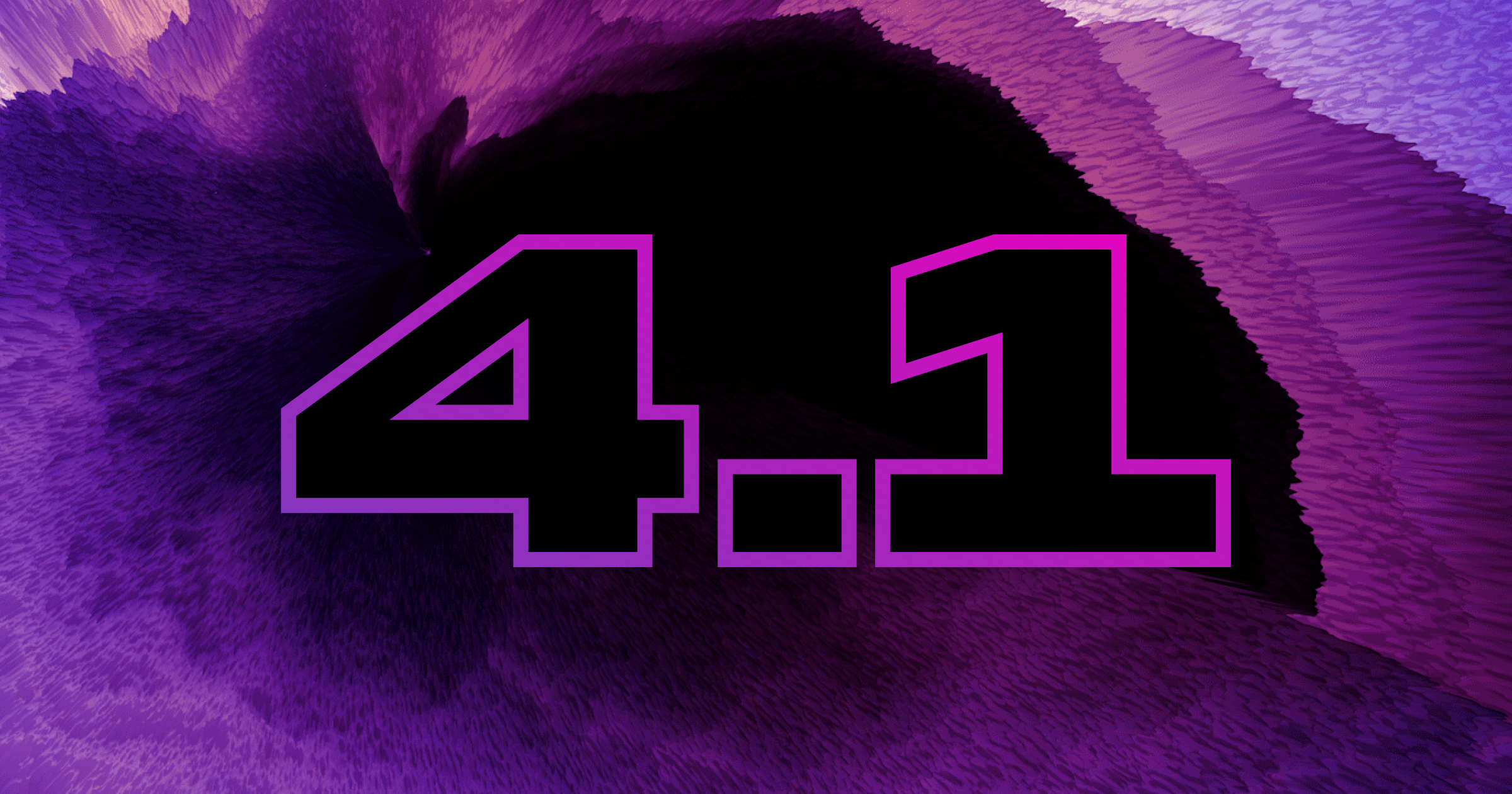 New Year, New and Better WEKA
It's the middle of the first month of 2023 and the December holidays are in the rear view mirror. Many of us have started, and some of us have abandoned New Year's resolutions. But at WEKA we are starting the year strong by enhancing the capabilities of the WEKA® Data Platform. Version 4.1 is now available and brings significant improvements for customers building high-performance clusters in the cloud and on-premises. Let's take a quick look at what's new to help you modernize your data stack and capitalize on next-gen technologies like AI & HPC.
Google Cloud Platform (GCP) Support
You can now use the WEKA® Data Platform on the Google Cloud Platform by deploying it on a cluster of Google Compute Engine (GCE) C2.standard machines to get better performance at a lower cost than other GCP file offerings. WEKA software can also extend a single namespace to a Google Cloud Storage bucket to add an even lower cost capacity storage tier. WEKA deployments are automated using Terraform templates for fast, easy installation and built within a managed instance group for auto-scaling the cluster up to support exabytes of capacity or millions of IOPs of storage performance. WEKA auto scaling allows your cluster to scale back down when capacity or performance is not needed, freeing up resources and saving money. Data stored with the WEKA platform is accessible to applications through multiple protocols, including POSIX, NFS, SMB, and S3, eliminating the need to maintain multiple copies of data. The WEKA Data Platform will be available in the GCP Marketplace in the near future.
Industry-Leading SMB Performance
The WEKA 4.1 release includes a new SMB stack that delivers significant performance improvements over prior versions and competitive solutions. This high-performance-optimized SMB stack allows WEKA to uniquely address demanding workloads on Windows workstations in media, entertainment, and life sciences, among others.
Increased Scale
The WEKA 4.1 release increases its ability to scale to support your growing data needs:
The maximum number of drives has increased from 4,000 to 8,000.
Total snapshots have increased from 4,000 to 24,000, with 4,000 writable snaps.
A WEKA cluster can now support up to 6,500 backend and client containers, an increase from 3,275.
Total processes have increased from 8,000 to 12,000.
Non-Disruptive Upgrade (NDU)
With the new enhancements in WEKA 4.1, customers can now execute rolling upgrades of storage nodes without disruption and enjoy a superior upgrade experience with minimal to no service level degradation thanks to the Multi Container Backend (MCB) architecture introduced in WEKA 4.
If you are running a legacy single container backend cluster, please engage the WEKA Customer Success team to convert it to a multi-container cluster.
New GUI Improvements
The WEKA GUI delivers enhanced features and operations previously only available in the CLI. These include predefined templates in statistics, managing directory quotas, creating long-living tokens, 3D view for backend servers, improved management of SMB services, and more.
S3 Protocol Improvements
WEKA 4.1 includes several improvements to the front-end S3 protocol to help you ingest a large number of objects (e.g., IoT sensor data, etc.) directly into an S3 bucket with high performance. These include an improved upgrade experience and enhanced scaling and workflow integration with virtual-hosted-style URL support for API requests to S3 buckets.
Greater Interoperability
Support for components and operating environments now includes:
OFED versions 5.4-3.5.8.0, 5.7-1.0.2.0, and 5.8-1.1.2.1
NVIDIA® Mellanox® ConnectX6®-Lx SmartNIC
RHEL 8.7 and Rocky Linux 8.7
Kernel 5.15 (excluding the Amazon Linux operating systems)
Upgrading to 4.1
Current customers can visit https://get.weka.io for this and other updates. To upgrade to version 4.1, you must already be at version 4.0 or higher.
More Information
Refer to the updated WEKA Architecture Guide for an overview of the WEKA Data Platform. Version-specific release notes are available at https://get.weka.io.
Important Notes
Version 4.1 of the WEKA Data Platform is designated "Ethernet-only." It includes support for new Ethernet NICs to address the supply chain issues impacting customers with limited NIC options. For Infiniband networking, the 3.13.6 release remains the most recent. If you are looking for InfiniBand support for releases beyond 3.13.6 (i.e., 3.14.x or 4.x.x), please reach out to the WEKA Customer Success Team.