Creating a World Without Compromise for Data-Driven Innovators
Liran Zvibel. October 28, 2022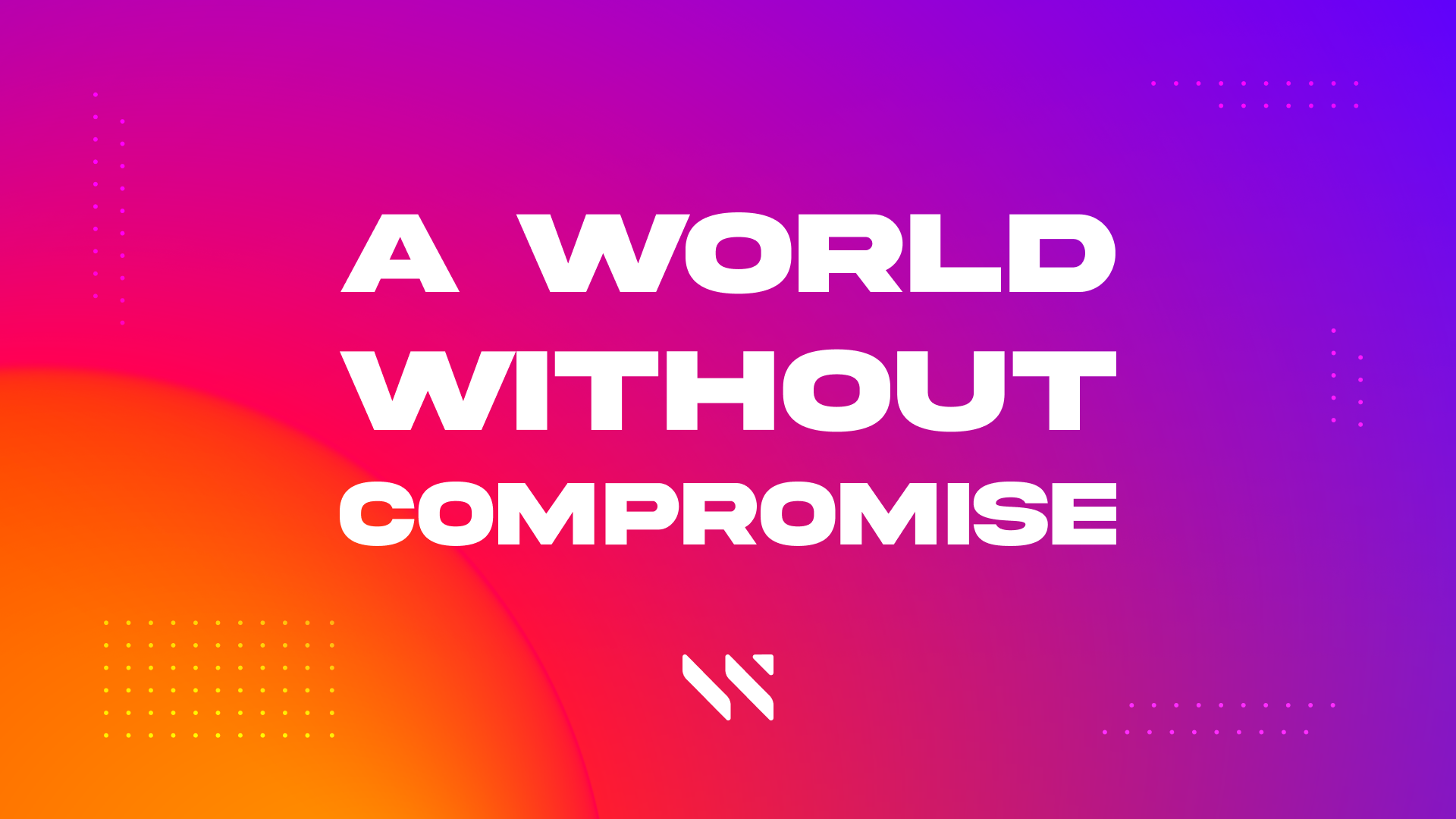 It's that time of year again. For those of us located in the Northern Hemisphere, autumn is again upon us, which means it's also time for the annual release of the Gartner Magic Quadrant for Distributed File Systems and Object Storage1 vendor evaluation.
For anyone wrestling with managing and analyzing massive unstructured datasets across edge, core, and cloud environments or the care and feeding of the relentless performance requirements of the next-generation workloads that support them, this study provides critical insight into the existing and emerging data challenges organizations like yours are facing and what vendors are doing to help you navigate and overcome them.
Data continues to grow exponentially. The insatiable IO load demands of modern datasets and the next-generation workloads needed to harness them require near-supercomputing performance levels to run. Based on everything we're seeing in our customers' data environments (many of whom are running the world's most expansive AI, ML, and HPC deployments), we believe this trend will continue to accelerate, hurdling toward an exascale future.
As the pace of data-driven initiatives powered by AI and cloud continues to increase, ongoing disruptions in the socio-economic landscape mean data-driven innovators must be prepared to maximize and stretch their IT investments farther into the future. It's a given that any technology partners you choose to work with need to be able to help you overcome immediate obstacles to innovation today but it's also critically important that they understand where the puck is moving and how to help your organization get there in the future.
You need a visionary.
Seeing Around Corners
It's easy to identify visionaries in hindsight. They're the ones that have successfully introduced new technologies, developed new services, and pioneered new business models. Think Apple and what was once known as a 'smartphone,' Netflix and video streaming, Amazon and the retail shopping experience, Uber and ridesharing; the list goes on. These companies successfully predicted how consumer needs, interests, habits, and buying patterns were changing, paving the way for unprecedented market disruptions that have made an inexorable and lasting impact on their customers and competitors. Blackberry, Blockbuster, and Barnes & Noble (among many others) were caught flatfooted because they failed to recognize that their customers' interests and proclivities were shifting and see how these new market dynamics were poised to rapidly evolve their industries.
Identifying impending inflection points requires a strong vision and understanding of market trends so that you can adapt your value proposition to support inevitable changes as – or ideally before – they happen. It isn't easy. It requires continuous market sensing, gathering insights, and listening and responding to feedback from your customers and prospects – even (and perhaps, especially) those who ultimately don't buy your product.
It's also not a one-time thing. You can't rest on the laurels of successfully forecasting and driving a single point in time change. Inevitably, new waves will follow.​ Companies that lack vision may fail or stagnate as they focus on minimizing risk to their existing business and underestimate or miss the forces and dynamics constantly reshaping the market around them.
Take, for example, Ford. Henry Ford's vision of an assembly line enabled by interchangeable parts led to the creation of the mass-produced automobile market and put buggy and whip manufacturers out of business. However, although Ford pioneered a new approach to transportation that upended an entire industry, the company later failed to track and respond to how its customer needs and preferences were evolving, opting to focus on continuing to manufacture and sell only the company's signature Model T. Less than 20 years later, General Motors supplanted Ford as the market leader by producing cars for distinct market segments that changed every year combined with business model innovations of trade-ins and installment payments. Ford eventually retooled their product line but was never able to regain its lead.
Clearing the Obstacles to Data-Driven Innovation
Fast forward to today's incredibly important unstructured data market. Data is what's fueling our digital world. Organizations need to harness it efficiently with transformation engines like artificial intelligence (AI), machine learning (ML), and other data pipelines to compete effectively and lead in their industries.
Historically, vendors focused on servicing customer needs separately for file and object data and delivered distinct solutions for each. File data was for daily business, object data was archived, and systems were designed and optimized for each function. But data-driven innovation requires access to both, and data that was once archived may be needed at the spur of the moment.
As a result, these two formerly distinct markets are collapsing into one, and many vendors that lacked the vision to see it coming are struggling with the pivot. Vendors with the foresight to see this transition coming have developed holistic and flexible solutions and are poised to dominate in what has become a mission-critical market for the cloud and AI era.
Speaking of the cloud: This is yet another market trend that many vendors are still inexplicably struggling to adapt to. Customers need to deploy their innovation engines in public and private clouds and on-premises—and, enabled by the rise of containerization strategies—often in multiple locations simultaneously. They need solutions to support all the data their organization generates and uses, regardless of whether that data is generated or stored in the core, the cloud, or at the edge. Visionary companies are leading the way in easing their customers' cloud journeys, making them seamless and painless. At the same time, industry laggards struggle to offer the same experience and capabilities in the cloud as they have for years on-premises.
Looking ahead, as-a-service (XaaS) capabilities are becoming increasingly important as customers continue looking for ways to increase operational flexibility and agility. Once again, visionary vendors will be there to not only provide XaaS solutions but also look beyond them to understand how this market shift will shape future capabilities and enhancements.
Our Vision for a World Without Compromise
At WEKA, we envision a world without the data infrastructure compromises of the past, so our customers can innovate and create the future without distractions or limitations. We're on a mission to eliminate the complexity, trade-offs, and sprawl of traditional data infrastructure and replace them with a flexible, simple, scalable data platform solution.
What is a data platform? It's an integrated, end-to-end solution that provides holistic support for your data management needs while supporting every step of your data lifecycle – from data ingest and pre-processing, to analysis, storage, and archiving – for both file and object workloads. The WEKA® Data Platform is a subscription-based software solution that is purpose-built for large-scale AI and multicloud environments. Highly performant, infinitely scalable, and radically simple, its advanced architecture delivers ubiquitous access to your data on-premises, in the cloud, and at the edge, so you can agilely run your enterprise workloads in virtually any location.
For two consecutive years, WEKA has been recognized as a Visionary in the Gartner® Magic Quadrant™ for Distributed File Systems and Object Storage. This year, we are also positioned in the top three vendors on the quadrant's Vision axis, which measures market understanding, strategy, and responsiveness.
Although the recognition is ours, we couldn't have gotten here without the help of our incredible customers, some of the most innovative organizations on the planet. Thank you for choosing WEKA to accelerate your business, supercharge your research and discovery, and help you achieve first-to-market results with AI, ML, and HPC.
If you are new to WEKA, we encourage you to download a complimentary copy of the 2022 Magic Quadrant report to see why Gartner has named us a Visionary for a second time: Read the report.
[1] Gartner Magic Quadrant for Distributed File Systems and Object Storage, Julia Palmer, Jerry Rozeman, Chandra Mukhyala, Jeff Vogel, Published 19 October 2022 – ID G00760026.
Disclaimer: Gartner does not endorse any vendor, product, or service depicted in its research publications and does not advise technology users to select only those vendors with the highest ratings or other designation. Gartner's research publications consist of the opinions of Gartner's research organization and should not be construed as statements of fact. Gartner disclaims all warranties, expressed or implied, with respect to this research, including any warranties of merchantability or fitness for a particular purpose.
Popular Blogs From Liran Zvibel