What's Ahead at AWS reInvent 2023
Phil Curran. November 20, 2023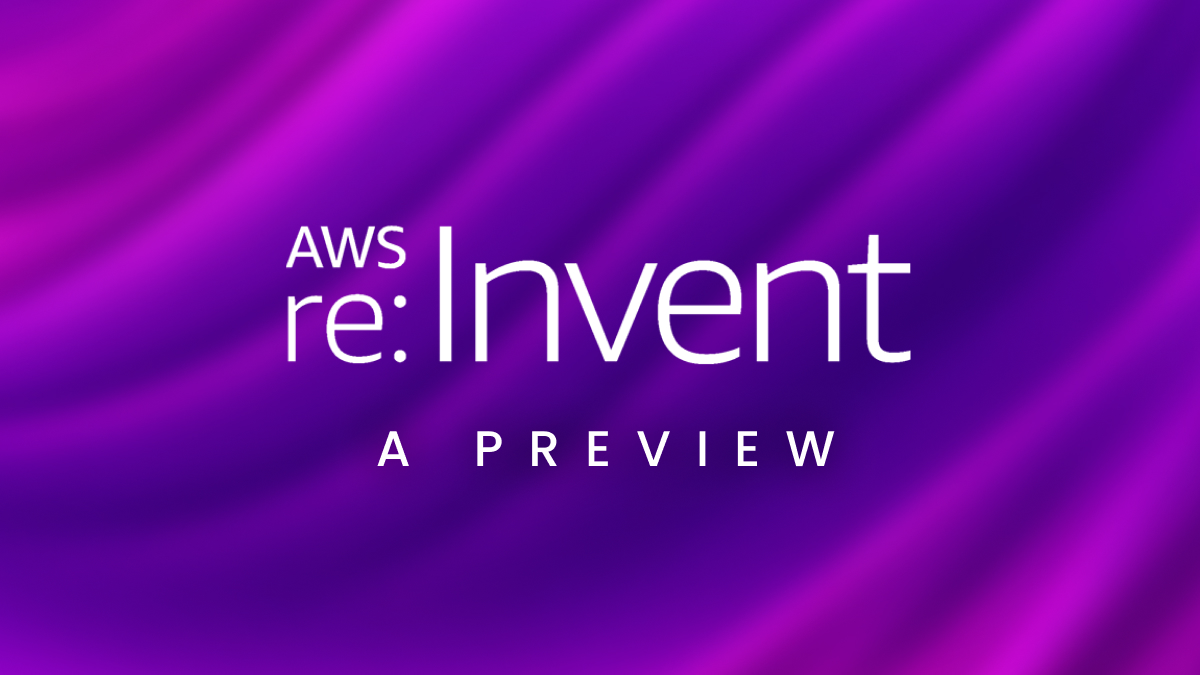 AWS reInvent is just days away, and the WEKA team is gearing up for another epic week of cloud, HPC, and machine learning. In its 12 years of existence, AWS reInvent has arguably become one of the most important technology conferences on the planet. However, 2023 has seen multiple waves of innovation in AI and machine learning that have already transformed the IT landscape. How will AWS respond? We can't wait to find out. Here are some major topics and product updates we're looking forward to.
What we're excited to hear about from AWS
Amazon Large Language Model: The most buzzworthy announcement is the highly anticipated launch of the Alexa large language model (LLM). If you paid close attention to the New York Summit keynote, you heard AWS claim decades of experience in deep learning were incorporated into the Titan foundation models. Now, we're hearing about a big push by Amazon to launch its own large language model to compete with the likes of Open AI. Expect to see lots of news around LLMs and FMs from AWS.
Updates to SageMaker and Bedrock: Expect AWS to unveil a bevy of new capabilities for developers to more easily get started building their own AI applications. Amazon Bedrock already provides developers with an extensive catalog of foundational models to choose from when creating AI applications. However, new models continue to come to market, so expect AWS to have a lot of updates to keep up.
AI Assistants: Look for AWS to have a lot of news about AI-powered assistants. To date, AWS has really only seen traction with AI-powered call centers and AI-assisted developer tools like CodeWhisper and CodeGuru. AI assistants are a topic of importance amongst most customers as it's an easy way to get started with Enterprise AI. AWS hasn't had a cohesive story in this area before now, so we're looking for more detail that can help enterprises accelerate AI adoption in their environment.
New Compute Instances for AI workloads: The race for true AI leadership continues to run through silicon and will for some time. AWS's impressive history of custom silicon predates its current focus on GPUs. Look for updates to the AWS compute stack designed to drive faster model training, tuning, and inference. First up, we're looking for AWS to expand its bare metal compute offerings to include GPU-accelerated instances like P4d and P5. There will likely be some updates to AWS custom silicon offerings like Tranium, Inferentia, Graviton, and probably the Nitro System. However, these will likely be incremental features/functionality and minor performance updates.
While the current focus is on affordable access to the fastest GPU accelerators, we've pointed out before that is only one part of the equation. With AWS's focus on delivering high-speed, low-latency networks, we're hoping for some big performance bumps to AWS networking offerings like Elastic Fabric Adapter that will accelerate HPC use cases across the board for its customers.
Industry Vertical AI: This summer, we were excited to see AWS deliver Amazon HealthScribe, currently in preview, a HIPAA-eligible service empowering healthcare software vendors to build clinical applications that automatically generate clinical notes by analyzing patient-clinician conversations. We expect to see Amazon launch several similar new industry vertical solutions for telecommunications, green manufacturing, and more.
Data sovereignty and data governance: AWS recently announced plans to build a European Sovereign Cloud that "be a new, independent cloud for Europe that gives customers in highly regulated industries and the public sector further choice and flexibility to address evolving data residency and resilience requirements in the European Union (EU)." As organizations start to rely on their own proprietary data sets for AI model training and tuning, data sovereignty has become a critical issue, and we expect to hear a lot from AWS on this topic throughout reInvent.
What else we're looking forward to
The WEKA team will be at AWS re:Invent, so please come chat with us!
Here are some of the sessions we're looking forward to attending.
CMP214 | HPC on AWS for semiconductors and healthcare life sciences
CMP409-R | AI/ML inference on AWS Graviton3–based instances
CMP415-R | Machine learning for engineering simulations
AIM326 | Large model training on AWS Deep Learning AMIs & PyTorch, ft. Pinterest
AIM328 | Accelerate FM development with Amazon SageMaker JumpStart
KEY001 | Monday Night Live with Peter DeSantis
CMP332 | Demystifying the ML software stack on Amazon EC2 accelerated instances
CMP213 | Confidently run your production HPC workloads on AWS
CMP209 | Generative AI panel: Moving beyond the hype and realizing value
CMP206 | Behind-the-scenes look at generative AI infrastructure at Amazon
AIM327 | Scaling FM inference to hundreds of models with Amazon SageMaker
STG340 | Accelerate ML and HPC with high-performance file storage
If you haven't already, be sure to reserve your seats for your sessions in the reInvent catalog right away – seats are going fast. However, even if you can't attend in person, most sessions will be recorded and posted after the show.
See you there!
Popular Blogs From Phil Curran