Reforestation Is a Key Piece of the Global Decarbonization Puzzle
Colin Gallagher. February 28, 2023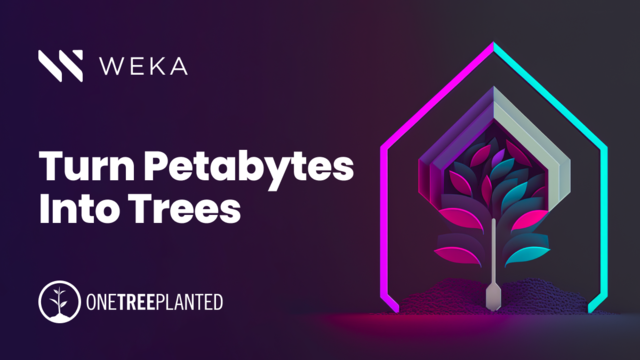 The race to mitigate and find immediate and long-term solutions to combat the harmful effects of global climate change is on. While there's no magic wand we can wave over the planet to solve this multivariable problem, there are effective tools we can use to help reduce greenhouse gasses and atmospheric carbon. Nature-positive investments are one of them.
According to Conservation International, a global environmental nonprofit, reversing nature loss could account for roughly 30% of the global action needed to stabilize our climate.
Scientists worldwide agree that reforestation can have an immediate and outsized impact on global carbon mitigation efforts and will play a critical role in decarbonization.
The environmental benefits of reforestation are numerous. Trees capture and sequester carbon from the atmosphere and help to remove air pollution. They also act as natural air conditioning, helping to cool air temperatures and supporting progress toward the Paris Agreement goal to limit global warming. Trees also help preserve soil, protect critical watersheds, provide habitats for diverse wildlife, and ultimately help the Earth's ecosystems become more resilient.
Despite these benefits, Conservation International notes that only roughly 3% of climate funding goes to reforestation projects today – a staggering gap that must be addressed.
This is why WEKA is partnering with One Tree Planted, part of our new Sustainable AI Initiative.
WEKA's Reforestation Pledge: Petabytes for the Planet
As a first step toward mitigating the harmful effects of greenhouse gas emissions, WEKA is supporting One Tree Planted's global reforestation projects by contributing 20,000 trees in 2023 to help remove carbon from our atmosphere. Additionally, we are pledging to plant 10 trees for every petabyte of software we ship annually.
Every tree planted will help to re-establish vital forest structures that support carbon sequestration and contribute to biodiversity preservation, endangered species protection, flood and erosion prevention, drinking water filtration, community building and improvement of local economies where the reforestation projects take place.
By the Numbers: Five Forest Facts
1. 1.6 billion people rely on forest resources for their livelihood
2. 25% of medicines can be found in forests
3. Forests provide habitat to 80% of terrestrial biodiversity
4. Forests currently absorb 30% of all carbon dioxide emissions
5. Twenty-two pounds of CO2 are sequestered by a mature tree each year
While improving the sustainability of the world's data centers and enterprise data stacks won't happen as quickly as ChatGPT can churn out answers to a prompt, planting trees is a crucial way every company and individual can take immediate action to address their environmental impact. We hope you will join us in supporting One Tree Planted's critical mission.
Beyond our pledge to turn petabytes into trees, expect to hear more exciting news and insights through our Sustainable AI Initiative in the coming months and beyond as we work to be a catalyst for driving awareness and creative problem-solving for how to create a more sustainable future. Now that's seeing green!