From The Floor – CDNLive Silicon Valley Simulation and Verification Wait Times – The Chip Designer's Nightmare
David Hiatt. April 18, 2017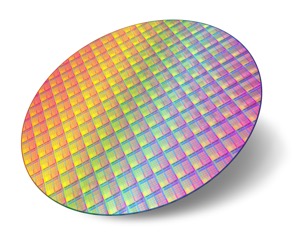 It's always a treat to talk with customers and attendees at trade shows and conferences. Without fail, I come away enlightened by new insights and ideas that I'd never thought of. Cadence Design Systems CDNLive Silicon Valley event was no exception. Hosted in the Santa Clara Convention Center last week, the event brought together about 500 attendees from a variety of industries.
In addition to traditional semiconductor companies and fabs, there were also leading companies from the Life Sciences industry. Huh?! Life Science companies are leveraging EDA design tools for the next generation of Next Generation Sequencers (NGS) based on nanopore technology. These new devices can create 100-150 TBs of data per day. The obvious questions are how do you ingest and analyze all that data and where do you store it?
Storage and file systems are often the overlooked and forgotten source of many of the problems attendees talked about. While chip designers don't think much about the supporting IT infrastructure, nor should they, they are familiar with the downstream effect of a slow storage and file systems, like GPFS – extended wait times, schedule slips, and reduced market opportunity. When simulation and verification consume over 50% of the roughly 18-month design schedule, even a 10% reduction in wait time results in a huge market advantage for chip makers and shorter time to discovery for life science researchers. Nearly everyone we spoke to was experiencing long wait times and they are only getting worse as chip complexity increases. More EDA tools will not alleviate the waiting game unless the underlying storage system has been designed to support millions of small files, parallel file access, and cloud-scale architectures.
Speaking of cloud, I was a bit surprised at the mixed feedback I got on the state of public cloud adoption in EDA. Most attendees did not believe their companies had significant public cloud deployments. This was especially true for large companies. In some ways, it's not surprising; there is much concern over security, network latency, connection reliability, and design tool compatibility. That said, Cadence is pushing hard to change how people think about the cloud. Expect exciting things from them in the future.
That's all from the show floor. If you're in San Diego next week, please join us at the IEEE International Conference on Data Engineering. So much data, so little time.
POPULAR BLOGS FROM David Hiatt