Speed Up Discovery While Reducing Cost for Life Sciences
Affordable, next-generation sequencing, and bio-imaging backed by powerful analytics, offers the promise of huge advances in medical discovery and diagnostics. With data sets growing at an exponential rate, storing and analyzing mountains of data requires a modern approach for faster insights. High performance shared file storage is essential to transform the vast amounts of data into meaningful discovery. The first flash-native parallel file system, WekaFS is ideal for accelerating the data pipeline in Life Sciences. Weka eliminates performance bottlenecks and significantly reduces the complexity and cost of managing high-performance storage systems at scale. "We needed a modern storage solution that could scale to 100s petabytes while maintaining performance scaling, and it had to be simple to manage at that scale. With its clever combination of flash for performance and object store for scale, Weka has proven to be a great solution."
David Ardley, Director of Technology, Genomics England
"The Aiden Lab cluster required a new solution to improve application performance and facilitate the deployment of a high-performance file system in a cloud computing environment. We required a solution that could support the team and their research related to Genome Architecture and felt that neither GPFS nor Lustre could keep up with our workload."
David Weisz, Lead Scientific Programmer, Aiden Lab at Baylor College of Medicine
"We were looking for an HPC storage system that would be easy to manage and fully protect data with encryption at rest and in flight, all while maintaining the highest performance. With Weka, we can provide a storage solution for Swiss hospitals and other data providers. The trust that we have gained to provide a secure environment for sensitive health data has enabled us to increase the number of research projects on the platform."
Dr. Heinz Stockinger, Head of the Core-IT Department, SIB
Storage for Accelerating Genomic Discovery
PetaGene, WekaIO and Quantum's ActiveScale provide storage for genomics that is easy to manage and combines industry-leading density and performance with breakthrough scale, economics, and world-class support.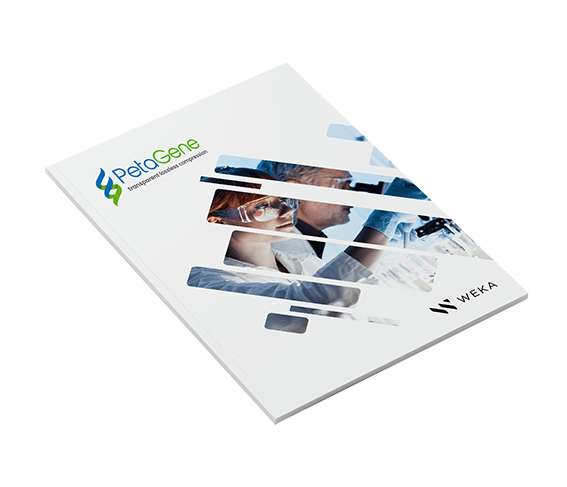 Start Accelerating Your Biotech and Life Science Data Pipelines
get started