Partnering with WEKA
Weka Within makes it possible for OEM partners to save time and money by certifying their newest hardware running the Weka File System (WekaFS) with the NVIDIA DGX A100. Using a pre-established testing protocol developed by WekaIO, and pre-configured test system in an advanced test lab, hardware can be validated quickly and efficiently by authorized experts enabling faster time to market and delivery of approved and supported reference architectures (RAs) and sales tools that accelerate pipeline and revenue.
JOIN OUR NETWORK
Our Weka Within™ provides manufacturers the ability to deliver innovative solutions that help customers accomplish their business goals.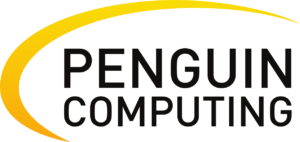 "Western Digital has teamed with WekaIO and NVIDIA to validate the combined power of our new OpenFlex Data24 NVMe-oF™ Storage Platform with WekaFS and NVIDIA DGX A100 to deliver scalable performance to meet the ever-increasing demands of AI workloads. With the Weka Within certification, our customers are ensured that the OpenFlex Data24 has met rigorous testing standards for performance and interoperability"
Scott Hamilton, Senior Director of Product Management and Marketing, Western Digital Corporation
"The Weka Within certification program helps us deliver an unprecedented customer experience by validating and benchmarking our Penguin Computing ActiveData™ platform running the Weka File System on NVIDIA DGX A100. With 12 NVMe drives per node, our joint solution is a complete turnkey high-performance file-based storage solution that is highly scalable and easy to deploy, configure, manage, and expand"
Kevin Tubbs, PhD , SVP Strategic Solutions Group at Penguin Computing