Hybrid Cloud Use Cases
Burst to the Cloud
Bring the elasticity of the cloud to your on-premises workloads. Easily mount copies of your file system to any cloud where you can use cloud compute to run your applications or analyze data. Then archive or delete the data and scale down the entire hybrid cloud environment to optimize costs.
Enable Hybrid Cloud Workflows
Extend existing workflows between your data center and any cloud. You can extend a single WEKA namespace between your data center and cloud storage, enabling you to build hybrid cloud workflows that meet your application requirements without compromise.
Protect and Recover Data
Easily backup data to the cloud using incremental snapshots of your entire WEKA environment. Recover data in the cloud, or back to your data center. Run applications in the cloud using your snapshots for either disaster recovery/ business continuity, or cloud migration.
Archive Data in the Cloud
Upload incremental snapshot copies of your entire file system to any object store; in any cloud or on-premises. You can archive snapshots to long term cold storage for long term retention at the best economics.
Why WEKA for Hybrid Cloud Storage
Optimize data storage costs
Create a single namespace that extends between storage tiers in your data center and the cloud, enabling you to store a single copy of data in the location that best fits the requirements of every workload.
Cloud scalability for every workload
Run your hybrid cloud at Exabyte scale with advanced data management capabilities such as autoscaling, Snap to Object, and multi-protocol support in the cloud and in your data center so you can scale every workload to meet your needs with virtually no limits.
Simplify data management for every application
WEKA provides a unified, accelerated cloud data platform built on a single code base that operates the same no matter where your data is located. In a single solution, you can manage data operations for every workload both in the cloud and in your data center.
Increase data resilience
Quickly copy your file system (including metadata) to any object store in any cloud, or on-premises. You can create a secondary WEKA environment of any size and easily maintain consistency between instances using incremental snapshots. With WEKA backup, and DR to the cloud (or from it) are simple and seamless.
Enable data portability
Easily move a usable copy of your data from your data center to the cloud, or between clouds with WEKA snap to object.
How the WEKA Hybrid Cloud Storage Solution Works
You can deploy WEKA storage for hybrid cloud in several ways to support your workflows for cloud bursting, data protection, and long-term retention.
In a single storage namespace, you can combine your on-premises WEKA storage cluster with any object storage in the cloud, such as Amazon S3, Azure Blob Storage, GCP Object Storage, or OCI Object Storage. Using WEKA snap to object, you can create a fully usable and consistent copy of your on-premises data in any cloud. Because your on-premises WEKA cluster and cloud-based object storage are part of a single storage namespace, storage operations for data retention, back-up, and disaster recovery needs are much simpler.
For cloud bursting, and hybrid cloud workflows, you can deploy WEKA on a cluster of cloud-based virtual machines (such as Azure LSV3 VMs or Amazon EC2 I3en instances) with local NVMe storage to form a high-performance storage layer in the cloud. WEKA hybrid cloud storage software extends the namespace to your object storage bucket for large scale capacity and optimal cost.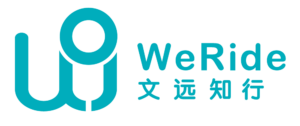 For machine learning modeling, "you might want to do 80% of your workload processing on-premises and then burst the 20% to the cloud. You need a software system that can handle that transfer the data nicely between on-prem and the cloud. And have the features to allow the data movement, which WEKA allows you to do."
Watch Now
WeRide uses a hybrid implementation using the WEKA two-tier architecture that takes commodity servers on-premises and cloud-based resources and presents them as a single file system namespace.
Learn More