Pi In the Sky: Happy Birthday to The Cloud!
Phil Curran. March 14, 2023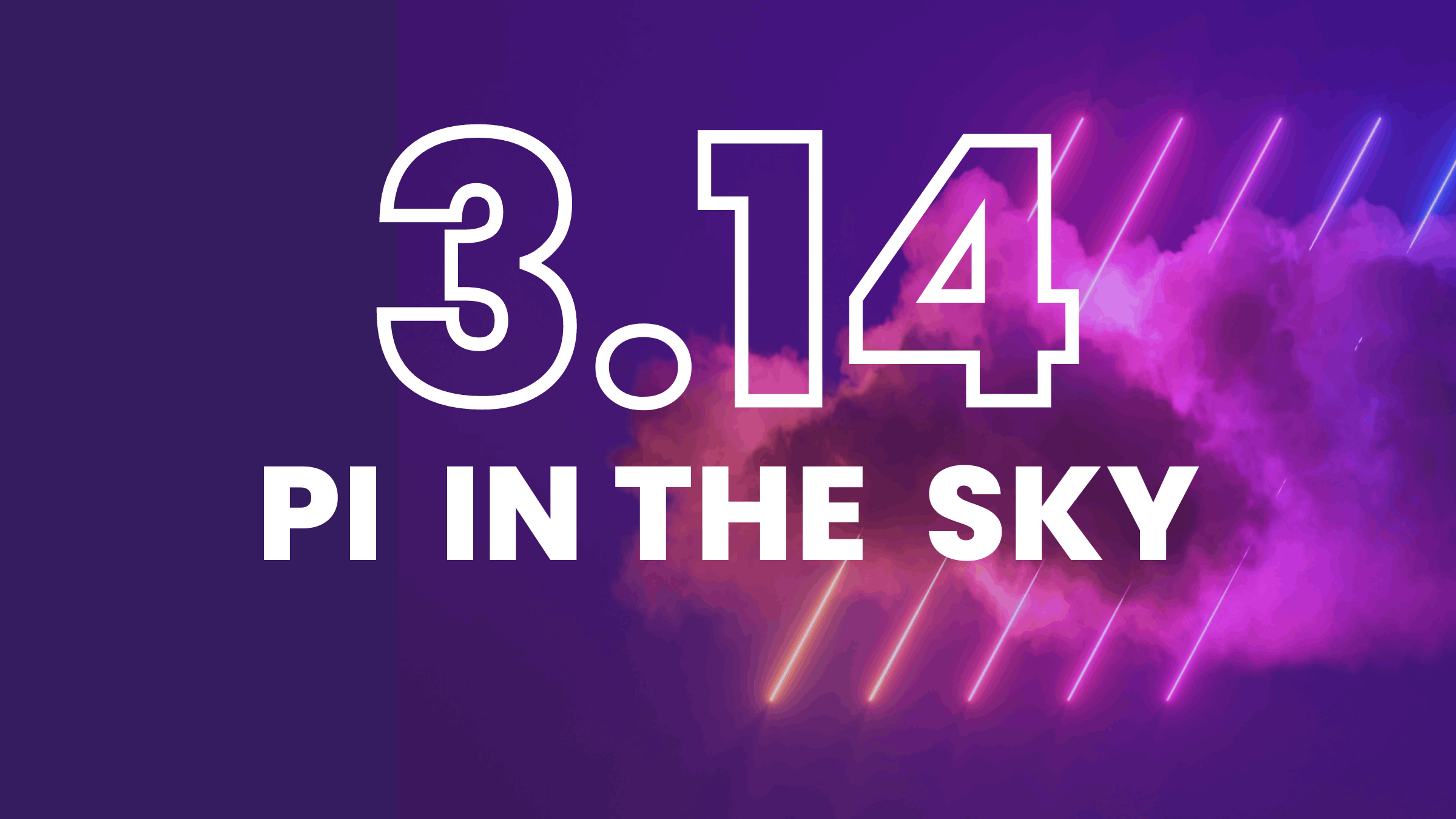 Math Geeks, rejoice – it's 3/14, otherwise known as Pi Day! Yeah, some of you may argue that July 22nd (22/7) is a better day to celebrate π, but we at WEKA are all about the digital.
On Pi Day 2006, the very first cloud infrastructure service (more commonly known as Infrastructure as a Service, or IaaS), Amazon S3, became publicly available. So, to celebrate Pi Day and the origin of the cloud, we thought it would be fun to take a look back at some of the major milestones in the evolution of the cloud and how it has (re)shaped our world.
Although the promise of cloud computing might have seemed like a "Pi in the sky" idea before it became a reality, the birth of the cloud helped pave the way for the modern era of tech innovation. Over the past 17 years, the cloud has democratized access to technology and powered the launch of countless innovations that reinvented our way of life. Think Pinterest, Uber, Airbnb, DoorDash and myriad other apps our modern culture now depends on.
Here's a rundown of the major events that transformed the cloud from a Pi in the sky moonshot into a boardroom essential:
1999 – 2005: Early software as a service (SaaS) applications such as Salesforce and NetSuite become available, giving organizations the ability to access applications on demand over the internet without buying software. This greased the skids for the explosive impact cloud computing would make in the years to come.
March 14, 2006: Amazon launches S3 on Pi Day, and the cloud is born. The ways we work and live would be forever changed.
August 25, 2006: The public beta version of Amazon EC2 is launched and customers can build and run their own workloads in the cloud for the first time.
April 7, 2008: Google launched App Engine, an application hosting tool that developers use to build web apps. This represents one of the earliest Platform as a Service (PaaS) offerings providing developers with a unified way to run an entire application stack on Google resources. This changed the game for developers and paved the way for modern DataOps approaches.
March 2, 2009: Microsoft announces the launch of its Business Productivity Online Suite (BPOS), the first formal launch of a managed cloud service from Microsoft. The service offered a hosted version of the popular Microsoft Office Suite: Exchange, Sharepoint, and LiveMeeting on demand, and was the precursor to Microsoft 365 that is now used worldwide by millions of people.
October 28, 2008: Microsoft Azure is launched. Originally dubbed Windows Azure (with the internal code name "Red Dog"), before being renamed to Microsoft Azure in March 2014.
May 19, 2010: Google Cloud Storage is launched as Google Storage for Developers or 'GS' for short. Google's entry cemented the cloud's eventual dominance in modern computing by becoming the third major player to offer cloud services. Today the ever-expanding Google Cloud universe includes more than 150 products.
June 28, 2011: Microsoft Office 365 is generally available. Designed to bring together existing online services, (including Microsoft Office Web Apps and BPOS), the original Office 365 provided an "always up to date cloud service" for Exchange, SharePoint, and Lync. Over time, Office 365 would evolve into the current Microsoft 365 consisting of hosted services for Desktop Applications (like Word, Excel, PowerPoint, OneNote), Enterprise Services (like Exchange and SharePoint), and Productivity Services (like Teams, and OneDrive) – enabling anywhere, any-device access to Microsoft's ubiquitous portfolio of productivity products
December 2, 2013: Google Compute Engine (GCE) is generally available. After an extended preview, customers using Google Cloud Platform have the ability to deploy compute VMs to support their cloud-based workloads.
September 9, 2014: Kubernetes is launched, signaling an evolution in cloud technology through containers that made virtualization more lightweight within IT infrastructures. Originally developed by Google, the project is now maintained by the Cloud Native Computing Foundation. Kubernetes will go on to become the most popular container orchestration service.
October 20, 2016: Oracle Cloud Infrastructure (OCI) is launched. Originally, Oracle provided access to "bare metal" compute, networking, and storage resources hosted by Oracle. OCI has since expanded to include a full stack of cloud infrastructure offerings across databases, application development, security, and business analytics.
August 28, 2017: VMware Cloud on AWS is available to customers. With this launch, data center workloads built on VMware vSphere and ESX/ESXi have the ability to run in a more on-demand, scalable, cloud-like manner. VMware would become generally available for Azure and GCP customers by 2020, giving enterprises more choice in cloud providers for these workloads.
November 2017: WEKA launches for AWS and on-premises at re:Invent 2017 to remove the barriers to data-driven innovation through its advanced software architecture optimized to solve complex data challenges and streamline the data pipelines that fuel modern compute-intensive workloads.
June 2022: WEKA launches WEKA 4 – the industry's first multicloud data platform for next-generation workloads. The fourth generation WEKA® Data Platform makes it simple and seamless to run previously impossible performance-intensive workloads like AI, ML, and HPC in the cloud – or clouds – of your choice, including Amazon Web Services, Microsoft Azure, Google Cloud Platform, and Oracle Cloud Infrastructure.
The WEKA platform's unique "Snap-to-Object" capability enables customers to create a snapshot of their entire WEKA file system (both the data and meta data) and copy it directly to any object store. This gives enterprise customers the ability to easily port their entire storage environment from on-premises to cloud, or between different clouds, extending the potential use cases for multicloud and hybrid cloud.
Popular Blogs From Phil Curran