With WEKA, You Can Have it All
Unlike Legacy Parallel File Systems like GPFS and Lustre, with all their complexity, and Legacy NAS, with all its lack of performance and high costs, the WEKA Data Platform for .gov combines the industry's fastest performance with best-in-class ease of management, reliability, economics, and support. With WEKA, government researchers and data scientists can focus on science, not tweaking storage.
Managing Data Doesn't Have To Be Rocket Science
Without WEKA, federal agencies and labs typically break up their environment into silos of storage creating a multi-data copy and management problem. WEKA collapses the typical multi-silo data pipeline into a single, zero-copy high performance, data platform for .gov - where high-capacity object storage is "fused" with high-speed WEKA storage, sharing the same namespace.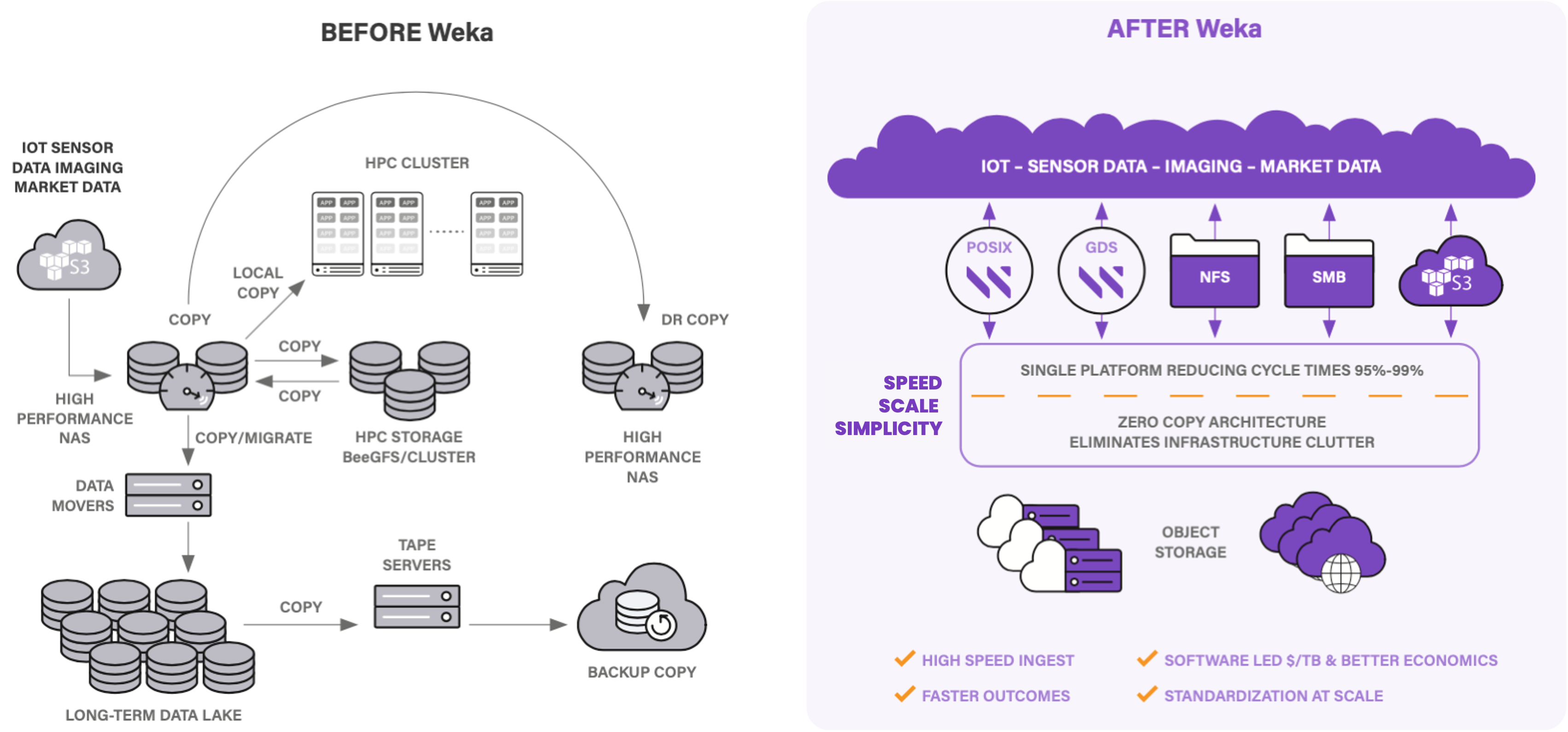 6 Reasons to Deploy WEKA in .gov
Why leading federal agencies and research labs use the WEKA Data Platform for .gov to fuel innovation and discovery.
Data Platform for AI and high-performance applications
WEKA's data platform was built on WekaFS™ to address the storage challenges posed by modern applications that leverage Cloud, GPU compute through innovations in how Flash is used. WEKA data platform offers the simplicity of NAS, the performance of SAN or DAS and the scale of object storage.

Completely Software Defined, Deploy on Your Favorite Hardware or In the Cloud