Award validates that WekaIO has developed game-changing technology to advance the field of AI
SAN JOSE, Calif. – Mar. 18, 2019 – WekaIO, the innovation leader in high-performance, scalable file storage for data-intensive applications, today announced that Liran Zvibel, co-founder and CEO, was named a winner in The Business Intelligence Group's Artificial Intelligence Excellence Awards program. This business awards program set out to recognize those organizations, products and people that bring Artificial Intelligence (AI) to life by delivering innovative solutions to advance and apply it to solve real problems.
The company's flagship product, WekaIO Matrix™ was designed from the ground up to handle the demands of new emerging workloads including machine learning, image processing, technical computing and HPC. Matrix™, accelerates AI workloads in a way that legacy storage systems cannot. By improving data training models on GPU server architecture, Matrix dramatically shortens time to market for complex AI projects. The most acute pain point experienced in AI and machine learning (ML), for the large GPU farms being amassed for ML at scale, are the IO constraints, particularly for inference training. WekaIO Matrix is the only file system that can keep a data-hungry GPU server saturated, and the only file system that can manage billions of files in the same directory. For AI and ML initiatives, the more data available to the training model and the more training Epochs that can be completed in a short amount of time, the better the outcomes. For example, TuSimple, a leader in autonomous truck technology, has selected the WekaIO Matrix™ HPC storage system to accelerate its deep neural network (DNN) machine learning training. And TRE ALTAMIRA, a geospatial modeling company reduced its analytics modeling from 2 weeks down to 2 days, a 7x reduction in the time to value. For these reasons, Zvibel was recognized by The Business Intelligence Group for his contribution to AI innovation by bringing WekaIO Matrix to market.
"Since announcing the commercial availability of our flagship product, Matrix, in June 2017, it has been like sitting in the driver's seat of a rocket ship," said Zvibel. "Our software is designed to be fundamentally straightforward, and once our AI and ML customers get a taste of the performance, low latency, and simplicity of the Matrix file system, they want to start deploying it for many other business workloads. We are grateful for the validation we receive from award programs like The Business Intelligence Group, as much as we are grateful for the customer validations every day."
"As evidenced by all of the nominations, Artificial Intelligence is set to transform nearly every aspect of our lives and culture," said Maria Jimenez, chief nominations officer for Business Intelligence Group. "As more and more companies build new tools, launch new services or deploy the AI of strategic vendors, it is important to recognize the truly unique solutions and how they impact the market. We are so proud that such an incredible group of companies won this year's program."
The Business Intelligence Group was founded with the mission of recognizing true talent and superior performance in the business world. Unlike other industry award programs, these programs are judged by business executives with experience and knowledge. The organization's proprietary and unique scoring system selectively measures performance across multiple business domains and then rewards those companies and individuals whose achievements stand above those of their peers. For more information go to www.bintelligence.com.
About WekaIO
WekaIO helps companies manage, scale and futureproof their data center so they can solve real problems that impact the world. WekaIO Matrix™, the world's fastest shared parallel file system and WekaIO's flagship product, leapfrogs legacy storage infrastructures by delivering simplicity, scale, and the best performance density per U, for a fraction of the cost. In the cloud or on-premises, WekaIO's NVMe-native high-performance software-defined storage solution removes the barriers between the data and the compute layer, thus accelerating artificial intelligence, machine learning, genomics, research, and analytics workloads.
Media Contact
WEKA Communications
media.relations@weka.io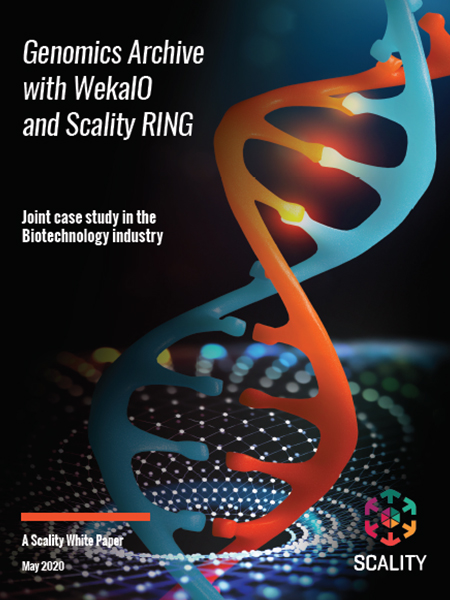 AI AND HIGH VELOCITY ANALYTICS NEED A NEW FILE SYSTEM
Lectus arcu bibendum at varius vel pharetra vel. In cursus turpis massa tincidunt.