The Weka Momentum Continues: Named "Major Player" in IDC's MarketScape Report on File-Based Storage
Barbara Murphy. January 7, 2020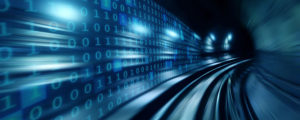 With the news that IDC has named WekaIO as a "Major Player" in their latest MarketScape Report on File-Based Storage – a mere two and a half years since releasing our first GA product – we can't help but feel some vindication of our strategy and direction.  Back when Weka started in 2013, we recognized the fundamental limitations of storage solutions that were supporting new and increasingly performance- and data-intensive workloads.  We sought to offer customers a new way forward so that their innovation wouldn't be held back by their legacy storage infrastructure.
Back then, these new emerging workloads were just that: emerging.  Enterprises and organizations were just scratching the surface of using workloads such as AI, deep learning, and HPC to help further their business goals and objectives.  Weka had the foresight to see that with the advent of high-performance compute and fast networking resources, that legacy storage was fundamentally inadequate for the onslaught of data.
Fast forward to 2019, and these emerging workloads are becoming mainstream across many different industries.  For example, a recent IDC survey on AI Adoption found that two-thirds of organizations are emphasizing an "AI First" culture.  So Weka's strategy to reimagine file storage for this new era has us right where we want to be: with the market coming toward us at a rapid pace.
As for the IDC MarketScape report, we are certainly honored to be included as a Major Player, with IDC recognizing both our strategy and product capabilities being worthy of that rating.
Specifically, IDC called out the fact that Weka's file system, WekaFSTM, has been built for modern infrastructures such as NVMe, hybrid cloud, and high-speed networking – not a legacy solution trying to retro-fit twenty-first-century technologies into something that was built in the 1980s.  What's perhaps most gratifying is that our customers report back to IDC that the product lives up to the promises made.  In other words, WekaFS does what we claim it can do for real customer workloads.  We don't rely on marketing claims that simply don't hold up once our product is deployed inside our customers' environments.
So thank you to IDC for the recognition and to our customers and partners who have helped us get to this point.  This is really only the beginning!
POPULAR BLOGS FROM Barbara Murphy