On International Women's Day, We Recognize How Far We've Come and How Far We Need to Go
Teresa Zimmerman. March 8, 2023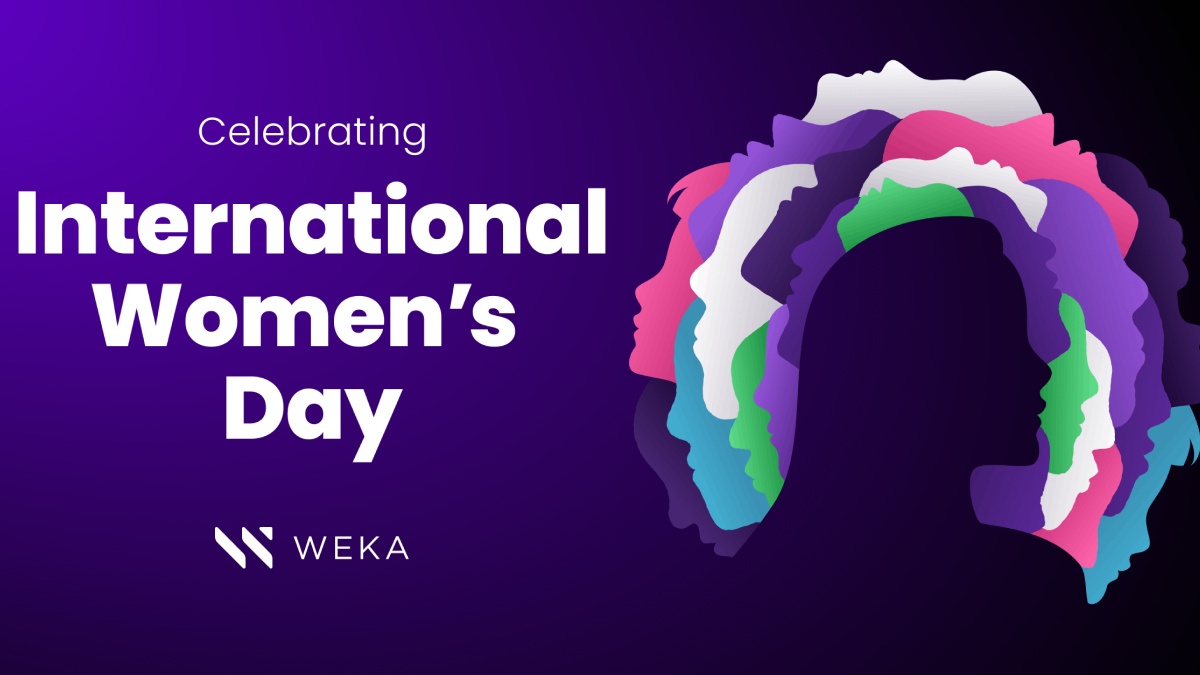 On March 8, we celebrate International Women's Day, a day when women are recognized for their achievements without regard to divisions. Strengthened by the United Nations, the commemoration is a rallying point to build support for women's rights and participation in our global, local, professional, and personal arenas.
In many ways, women are increasingly recognized for the work we do and we're seeing more of us being elected to public office, leading executive teams, directing and producing feature films, and more — but we still have a long way to go.
We know that getting an education is key to unlocking opportunity and can lead to a brighter future, especially in developing countries. Yet, even in 2023, worldwide more than 60 million girls of primary and secondary school age are not enrolled.
Organizations like Girl Up, created by the United Nations Foundation to empower young women leaders and start a movement for social change, are helping to eradicate this issue. To date, there are 3,000 Girl Up Clubs in more than 100 countries and the organization has trained 48,000 girls to create meaningful differences around the world. It is amazing to see the impact that results from creating and fostering a community of inclusion for young women.
Opportunities for Women
Equal access to education is the foundation that drives opportunities. By now, most organizations understand the benefits that come from building a diverse team. Diversity of thought is the ultimate remedy to the perils of groupthink, and time and time again research has shown that organizations with gender-diverse leaders achieve higher returns on capital, higher margins, and lower volatility through changing business cycles. The best-performing companies in terms of share price display superior diversity in the leadership of their boardrooms, C-suites, and management levels.
So while women hold 52% of all management-level roles, we account for only 10% of CEOs in the 2023 Fortune 500 list (a list that is reflective of the highest-earning public companies in the United States). While this is a record high, it still means men overwhelmingly dominate C-level positions (447, or 90%) in the Fortune 500.
When we look at the tech sector, the numbers are even worse. Technology companies still stand out for their lower representation of women relative to other sectors. Out of the CS Gender 3000 companies, women globally account for only 17% of managers in the information technology industry.
Source: The CS gender 3000 in 2021: Broadening the diversity discussion.
https://www.credit-suisse.com/about-us/en/reports-research/studies-publications.html
It's important that organizations across all sectors, but especially in the tech industry, have honest and open conversations about why women are underrepresented in their boardrooms and leadership roles to avoid women opting out of a company or the industry entirely.
Creating a Culture of Inclusion
I was fortunate to have mentors early in my career that taught me to lead by example, model inclusive behavior, and live the commitment. Leaders should be thoughtful and deliberate in ensuring they have voices in the room that come from different backgrounds and provide unique perspectives. This starts with treating gender diversity like the business priority it truly is, from setting targets to holding leaders accountable for results. It requires closing gender gaps in hiring and having frank discussions about how we embrace equity in the workplace.
At WEKA, we've built a close-knit team of people who champion diversity, equity, and inclusion. It's incredibly powerful because we recognize that together, we can cover more ground toward our mission. I'm proud to be part of an organization that has women represented in leadership roles and it's important that we continue to build a diverse workforce.
An example of how we're doing this at WEKA is the establishment of the employee resource group (ERG) program for women called W², which stands for Women of WEKA. This program aims to cultivate support for and awareness of the need for gender equality and to recognize the contributions of women within the workplace. W² provides a platform to amplify the growing female voice within our organization — and ultimately shatter the glass ceiling along with misconceptions and stereotypes of women in leadership roles.
I'm excited about the future of WEKA's women who are building technology careers, and I'm excited about this program to help push their careers even further. If you're interested in joining us, check out our career opportunities and come help us build a world without compromise.
The road to gender equality is still being paved and progress does not always move in a straight line. But we are not alone. There are many who came before us and helped pave this path, and there will be many that come after — we must leave our legacy and give them a reason to be proud. On International Women's Day, we celebrate the progress that has been made and look forward to the work that lies ahead.
Teresa Zimmerman is WEKA's vice president of revenue marketing. She embraces equity by mentoring young women to help them set and accomplish goals and embrace their ambition.