WHITE PAPER
Data Storage or Data Platform?
High performance data analytics, artificial intelligence, and deep learning are some of the most demanding workloads we've seen in years. Deciding if a data platform is right for you can be daunting.
Download your copy of the White Paper, "Is a Data Platform Right For Your Demanding Workloads" to ensure you make the right decision.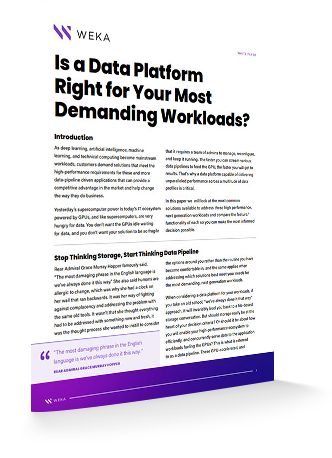 Download the White Paper