Accelerating Discovery to Combat COVID-19
Charla Bunton-Johnson. May 7, 2020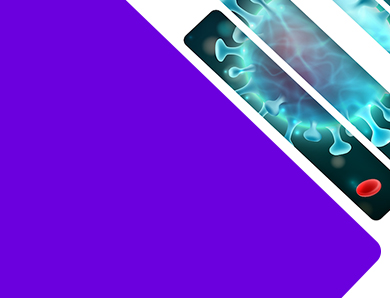 Charla Bunton-Johnson, Global Director of Partner Sales, Development, and Marketing at WekaIO (Weka), discusses how the company is attempting to boost the global effort to address the COVID-19  pandemic crisis in this blog titled "Accelerating Discovery to Combat COVID-19".
The COVID-19 pandemic has been a wake-up call on many fronts around the world.  This virus has brought forth key researchers who are looking to solve the problem with vaccines and other pharmaceutical solutions.  Genomics researchers are looking at the RNA sequences of the Coronavirus and comparing them with those of other viruses to better understand the behavior of the viruses and to find potential treatments.
Weka offers technology that enables researchers to get value and gain insight from their data much faster.  WekaFS™ is a modern file system that is uniquely built to accelerate data access to feed the Genomics and Life Sciences research pipelines for faster time to insight and discovery.  With its proven record-breaking performance, WekaFS eliminates the I/O bottlenecks that hold back innovation.
To contribute to the effort to address the COVID-19 crisis, Weka is offering Life Sciences researchers free use of  WekaFS on AWS for 120 days. In partnership with AWS, Weka can provide credit codes that will allow AWS data storage and compute services to be free as well (limited dollar amounts).
Through this offer, we hope to play a significant part in the worldwide effort to bring relief to this grave emergency by accelerating discovery to combat COVID-19.
To find out more about this promotion, register on the site to start your WekaFS on AWS trial today: https://bit.ly/2xlE1hF
Learn more at WekaFS for AWS.
POPULAR BLOGS FROM Charla Bunton-Johnson